Welcome Elmuko Rubber Products
Elmuko Rubber products is Kenya's Rubber Solutions Provider,Established in 2017, our stock range has grown to meet our customer requirements and includes specialist rubber types and Global Standard rubbers
Learn More
Who

we are
Elmuko Rubber products is a subsidiary of Elmuko Group ltd is a leading Kenya's Safety Rubber Solutions provider Our Portfolios Includes EPDM Granules, Rubber  sheets , Safety rubber Mats, Rubber extrusions and Safety Play Ground , and Rubber products for industry and domestic instances. 
Our Products

Capabilities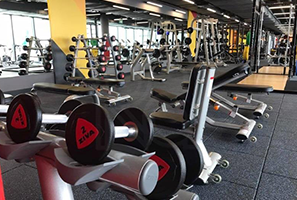 V-Interlock Mats
Soft, resilient and unique lock features are the ideal surface for playground, fitness center, exhibition halls and etc.
EPDM/TPV Granules
The best colour range, best quality, and best prices for wetpour installation, and extra features.
Paving Tiles
Typically used for heavy duty and recreational areas that require high safety & durability.
Ballistic Tiles
Specially designed for shooting range with extra thickness and higher density to provide splatter protection,
Rubber Rolls / Sheets
With low minimums and fast turnaround times, it's easy to create a unique look while keeping your project on time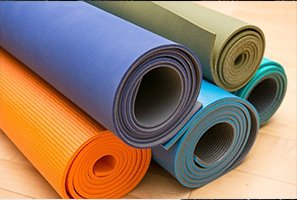 Yoga Mats
Professional TPE Yoga Mats for Women Men, Workout Mat for Yoga, Pilates and Floor Exercises
Playground Safety Surface
The perfect choice for playground, shock-absorbent surfacing designed to cushion
SBR Rubber Crumb
Would you like to find a way to reduce bunker maintenance and improve the condition of your bunkers?
Hollow Rubber Mats
Hollow Mat is commonly used to allow the free flow of water from horse and groom
Coin-Grip Rolling sheet
Sleek and modern with standout functionality, our Coin-Grip flooring
Viny Loop Mats
Our Vinyl Loop matting is a great solution for your pool, shower,
PU Binder
Miroad are distributors for Leesons Polyurethanes (R) market-leading binder systems for rubber crumb,
Playground Graphics Tiles
Prebonded graphics inset into a square tile. You choose your own tile size and colour combinations.
Rubber Speed Humbs
The Rubber Speed Humps are designed to reduce the speed of the vehicle.
Rubber Wall Guards
The Rubtech Wall Guards are designed to protect the structures from impact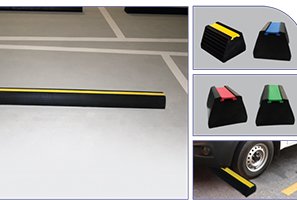 Rubber Wheel Stop Guards
Wheel Stoppers are designed to provide good energy absorption from vehicle impact
Rubber Corner Guards
The Corner Guards are designed to protect the edges of columns in structures.
Companies

We've Worked With